Kościuszki Street
The town`s memories
The place of memory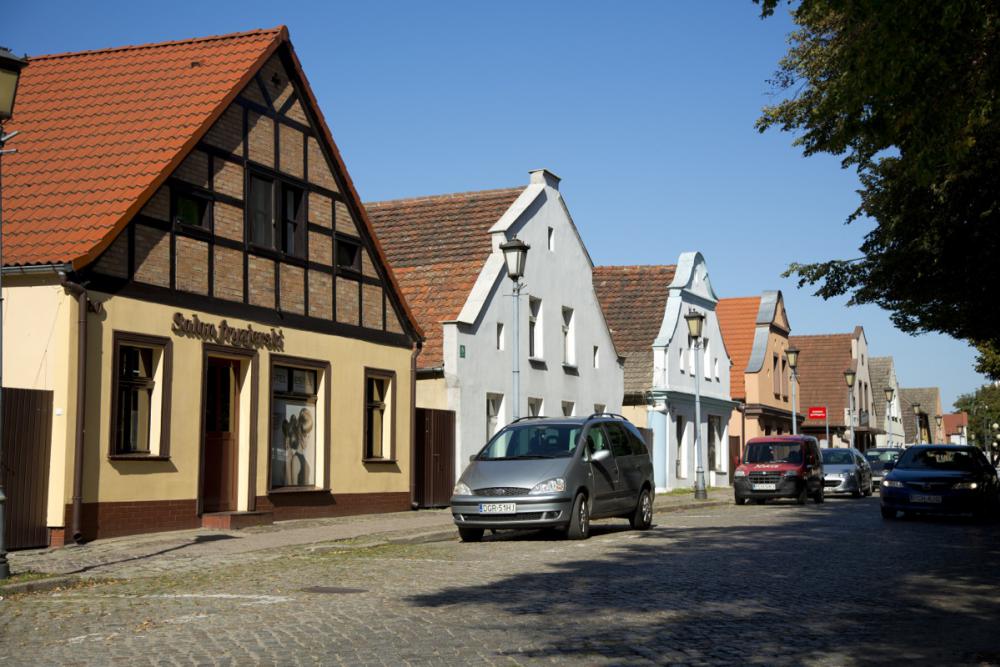 Strong textile traditions in Chodzież date back to 1656 when three German weavers who came from, burnt at that time, Leszno, settled here at the invitation of Grudziński family. When they appeared in the city, also a high-density housing for craftsmen started to be built there and, with time, there was created a characteristic "industrial" weaver housing estate.
The majority of weavers' houses, which can be seen to this day in Chodzież at Kościuszki Street, was built in the 18th and at the beginning of the 19th century. One of the picturesque buildings was constructed using a half-timbered construction and others are made completely of brick and plastered. Most of the houses are one-storey buildings, with some living quarters in the attics and their gable walls are situated next to a street. At the rear of the houses, there formerly were wooden workshops and granaries used to store cloth.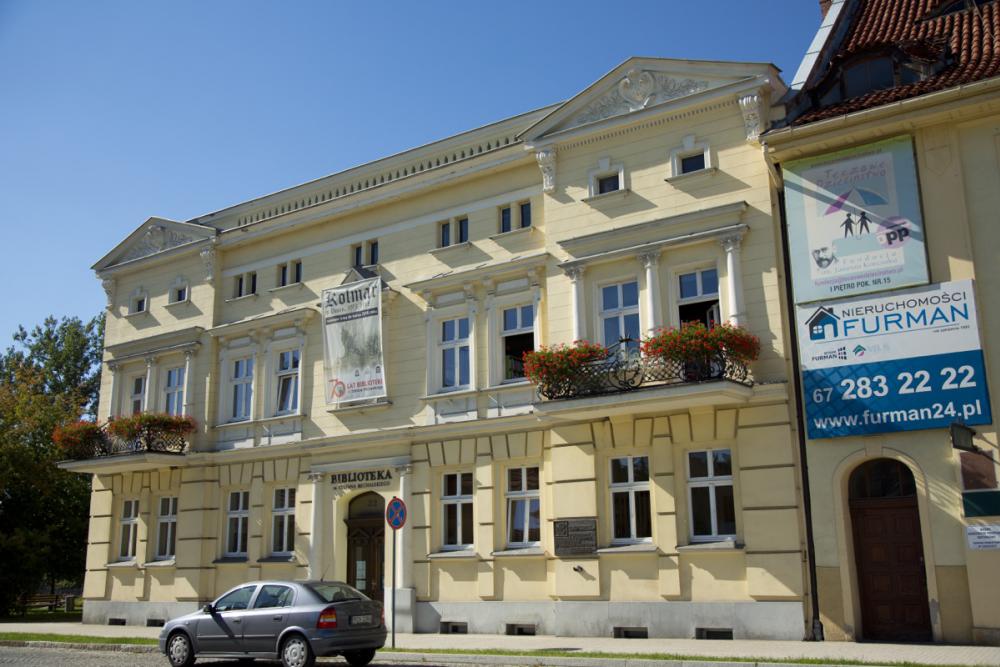 This beautiful building is also worth seeing. Today The town`s library is located here. And very often different exhibitions take place in this historical neoclassical building built in 1890.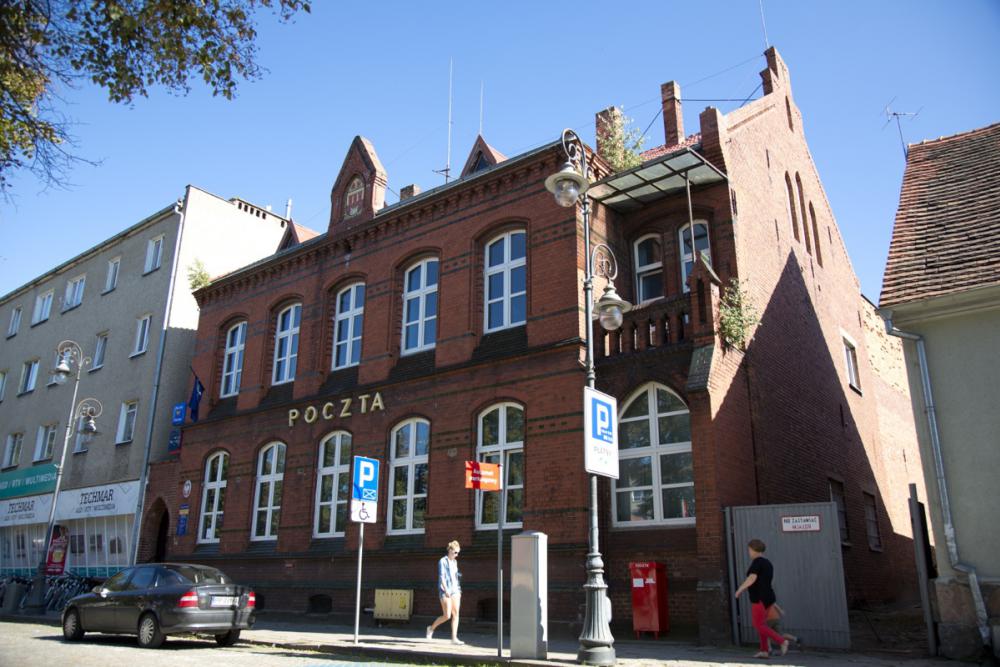 The post office of Chodziez
The post office of the town is located in the building built in 1893. Its style was typical for the Prussian post offices. It was rebuilt between 1914 and 1927 and now belongs to the places of interest of Chodziez.